Christmas in China isn't traditionally celebrated but more and more young Chinese celebrate the occasion for the gifts and 'togetherness' it brings them.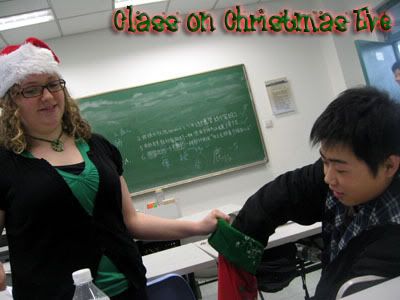 Catriona and our fellow UK friends introduce classmates to the meaning of Christmas, SWEETS! Lots and Lots and LOTS of Sweets!! =P The classes at BLCU and everywhere else around China still run during Christmas including Christmas Day! But not surprisingly, most people don't go to the class (even the ones who don't celebrate Christmas!).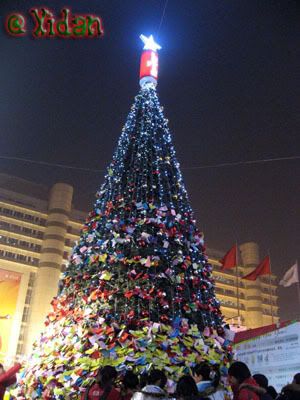 Although it's quite difficult to find Christmas-y Gifts and products , many department stores and restaurants are fully decorated with Christmas tree and Santa!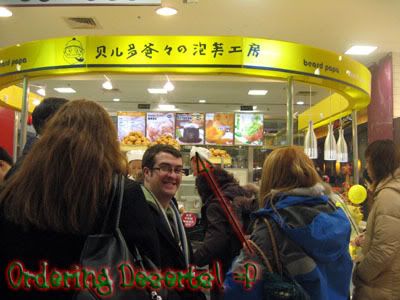 We fell in love with Beard Papa's 'Fondant au Chocolate' and decided to hunt it down for Christmas =Pp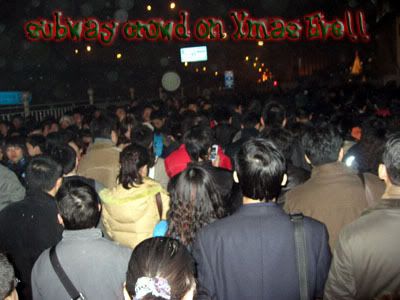 Taking the subway on Christmas Eve was hectic because of the huge crowd! This photo is of the people lining up for the subway on the left, and people leaving the station (to transfer) on the right. Both are equally packed and has very little movement.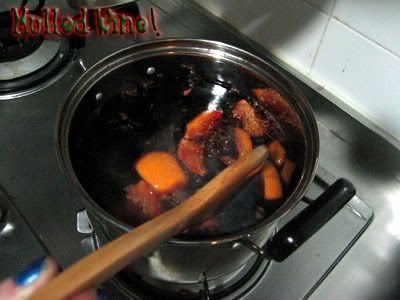 A very interesting way of drinking red wine introduced to us Aussies by our UK friends =Pp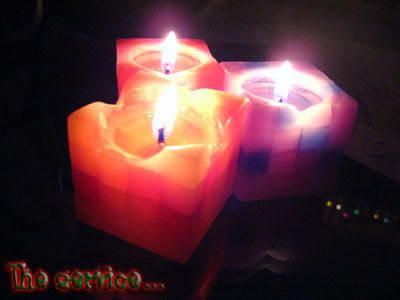 Our candle lit Christmas Service led by Steph was like a very small version of Christmas by Candlelight =)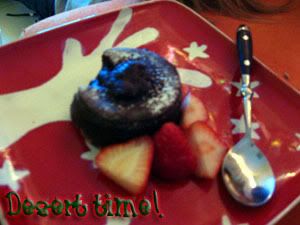 Just 20seconds in the microwave and you have the delicious Fondant au Chocolate!!!